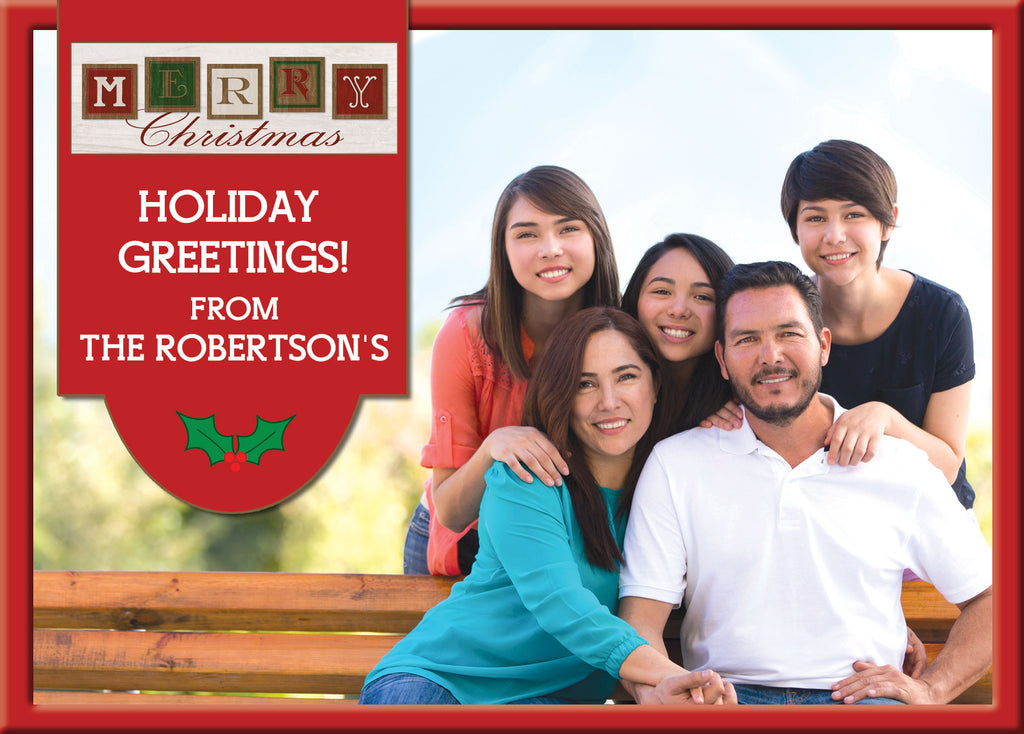 ---
Send out this year's holiday greetings with style. Your special photo will look great on these unique and modern holiday photo cards created for you by Pop Pixel Prints in-house designers.
These cards are flat and measure 4" x 6". They come complete with red coloured envelopes (or you can simply mail them out to your near and dear as postcards!) with matching stickers to seal the envelopes.
Prefer another color or font? Prefer your card to be horizontal instead of vertical? Simply drop us an email with your preferences and we will be happy to amend the designs to your liking. The holiday greeting on this card can be changed to any holiday greeting you wish, for example "Merry Christmas", "Happy Hanukkah", "Holiday Tidings", "Happy Thanksgiving" or anything else you can think of!
How to Order:
To order, please select your desired quantity and add to your cart. When you are ready to order, please make payment and email us at orders@poppixelprints.com with your order number and high resolution photo (300 dpi). We will then send you a final proof by email for your approval before we go print. For more information please visit the How to Order page. If you have any questions or special requests for your card, please do not hesitate to email us!
---
Share this Product
---
More from this collection